Here is a complete list of all the discounts and benefits that VSSJ's members receive.  Starting with restaurants and businesses in New Jersey, then Philadelphia. Click on the name of the business for details. (To receive your discount, you will need to show them your current membership card.) Next, you will see non-profit organizations that offer a discount, then a list of discounts provided by members. Remember:
Your membership supports our purpose to educate and support people on the benefits of a plant-based diet.
Membership fees and donations are tax deductible.
Members receive invitations to member-only events.
Members get discounts or free admission to VSSJ-sponsored events.
New benefit: No charge for members in 2019 at all VSSJ sponsored potlucks
Discounts at the following restaurants and businesses:
Note: benefits are subject to change.
New Jersey
Belmar 
Kaya's Kitchen (Vegan)
Cape May
The Eldredge House B&B
Cherry Hill
Cous Cous Moroccan Lounge
Norma's Mediterranean Restaurant
Glendora
Kitchen 519
Haddon Heights
Summer Wind Farm – CSA
Maple Shade
Elevate Nutrition
Marlton
Summer Wind Farm – CSA
Medford
Summer Wind Farm – CSA
Mount Laurel
Cheyenne's Road Market & Farm
Millville 
Wildflower Vegan Cafe
Moorestown
Harvest House
Healthy Garden Natural Food Café
Newfield
Summer Wind Farm – CSA
Ocean City 
Good Beet (Vegan)
Pitman
The Gentle Giant Cafe (Vegan)
Voorhees
Healthy Garden Natural Food Cafe
Westmont
Good Beet (Vegan)                                                        
South Jersey
Earthly Edibles Café (vegan bakery)
Green Cart Catering
________________________________________
Pennsylvania
Center City
Farmers Keep  102 S.20th St. 
Hummus Republic 115 S 18th St. 
LUHV Vegan Deli  Reading Terminal Market
Samosa Vegetarian Indian Food Restaurant  1214 Walnut St. Philadelphia
Hatboro
Luhv Bistro 101 N. York Rd
Newtown
Cafe Con Leche 16 South State Street
Northern Liberties
Blackbird Vegan Pizzeria 507 S 6th St.
Soy Vegan Cafe 630 N. 2nd Street
________________________________________
  
Offers 50% discount on membership to VSSJ members 
Please note that you will need to join/renew by phone (856-694-2887)
AVS Membership includes subscription to American Vegan magazine (in print version, or PDF by email), and support of their educational and advocacy programs including website, campaigns, and events. You also receive a discount of 20% or greater on all books purchased from AVS. Visit their website.
________________________________________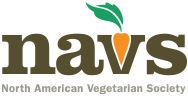 Offers 50% discount on membership to VSSJ members 
Please note that you will need to join/renew by phone (518-568-7970)
or mail (PO Box 72, Dolgeville, NY 13329).
Membership includes their annual Vegetarian Voice Magazine, Members Only Video Gallery, FREE Recipe Card Set. Members are entitled to a discount to their Vegetarian Summerfest conference and a 10% discount on  merchandise at their online store. Visit their website
____________________________________________
Travel

Offers 10% discount to VSSJ members.
1-877-VEG-VOYAGES (1-877-834-8692)
Green, eco friendly vegan adventure tours.
Travel, explore and immerse yourself in the amazing cultures of India, Malaysia, Thailand, Laos, Sumatra and Bali. Visit their site.
________________________________________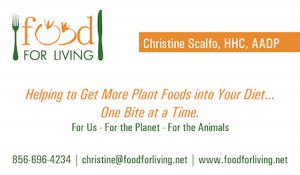 15% off first-time personal chef service. 
________________________________________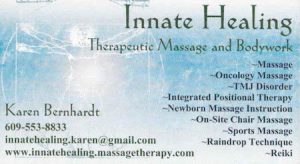 All new clients receive 50% off 
________________________________________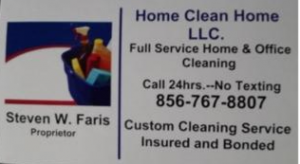 Special offers for VSSJ members