VSSJ is having a membership drive, fun games with prizes, and offering information on a plant-based diet at the Atlantic City Veg Fest on Saturday, 7/17. The event is taking place entirely outside on the boardwalk, which allows for plenty of social distancing. from noon to 8pm.
We attended this event 2 years ago (above photo) and attendees were very happy with our interactive display, our informational materials as well as the swag bags that were given out to new and renewed memberships.
Thank you to all the volunteers that have committed to helping this year.
If you are not a volunteer and are planning on attending, make sure that you stop by to see us! Show us your membership card and receive a gift! If you are not a member or would like to extend your membership we have some special gifts for you.
We are thankful to the many businesses that are planning on supporting our membership drive. This is an ongoing post to keep you informed of businesses as we receive their donations.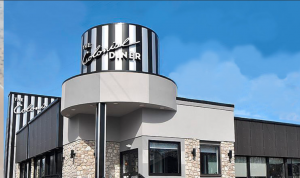 Colonial Diner has donated 12 gift certificates!!
Located on 924 N Broad St, Woodbury, NJ. They offer an extensive Vegan menu.
You can choose from: 5 Appetizers, 3 breakfast specials, 11 entrees, 7 desserts.
Plus they offer a Retail market where you can buy pints and quart size food to go!
_______________________________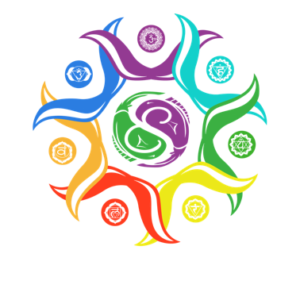 Enlightened Cafe, has donated gift cards.
Located on 6414 Ventnor Avenue, in Ventnor, NJ, They are a non-profit business and their food is organic, sustainable and local. 100% of their profits go towards funding substance abuse treatment for those who cannot afford it.
_______________________________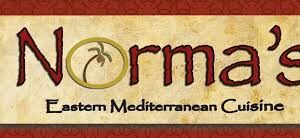 Norma's has donated a gift card to our membership drive.
Located in Barclay Farms Shopping Center, 995 Route 70 East. They have a Variety of vegetarian and vegan items.
They are a part of our discount program. Show them your membership card and receive a 10% discount to VSSJ members.
_______________________________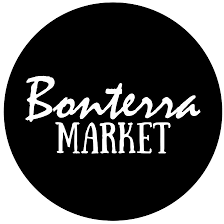 Bonterra Market has contributed to our membership drive with 4 gift cards.
Located on 3112 Fire Rd, Egg Harbor Township, NJ.  Bonterra's is a local, women owned business that provides fresh, organic and whole foods as well as nutritional products.  Bonterra Market also provides household products, an extensive pet selection, and newborn and infant products created with family in mind.
_______________________________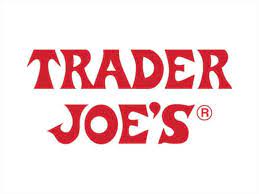 Trader Joe's on Route 73 in Marlton is helping our outreach by donating nut mix for our name the bean and grain games. Trader Joes is a great place for vegetarians and vegans to shop. They have a nice variety of specialty items and you can ask them for a list of them.
_______________________________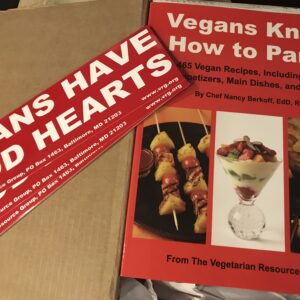 The Vegetarian Resource Group (VRG) is donating their books "Vegans know How to Party", Bumper Stickers "Vegans Have Good Hearts" and certificates for a years subscription to their Vegetarian Journal magazine!!
The Vegetarian Journal  is a 36-page Journal containing informative articles, delicious recipes, book reviews, notices about vegetarian events, product evaluations, hints on where to find vegetarian products and services, travel tips, and more. All nutrition information in the Vegetarian Journal is based on scientific studies. Our health professionals evaluate the current scientific literature and present it in an easy and practical fashion to our readers so they can apply it to their own lives.
_______________________________

Kitchen 519 has donated a gift card and dessert cards.
Located on 200 East Evesham Road in Glendora NJ –  Kitchen 519 is a scratch kitchen that uses quality local ingredients and fresh foods. There are always several menu choices for Vegans and Vegetarians.
They are a part of our discount program. Show them your membership card a free fruit infused Health Elixir water with a purchase of $20 or more.  
_______________________________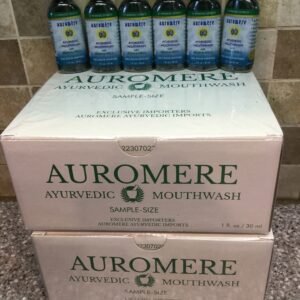 Auromere has donated several cases of their healthy mouthwash.
Auromere has supported VSSJ over the years with generous samples which were toothpaste and soap. More than just natural, Auromère products are inspired by the ancient wisdom of Ayurveda and are crafted with premium Ayurvedic herbs and botanical extracts.
_______________________________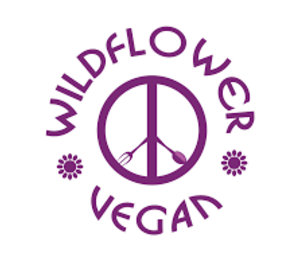 Wildflower
has donated gift cards, t-shirts and hats to our membership drive.
Located in Millville, NJ Wildflower Vegan Cafe Village continues to offer fresh, local, whole-grain, and organic ingredients in their delicious soups, sandwiches, sushi, salads, wraps, baked goods, and desserts.
They are a part of our
discount program
. Show them your membership card for a
free tea or coffee (hot or iced) when you bring in your own reusable cup.
_______________________________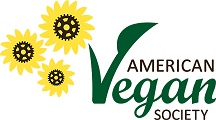 AVS has donated vegan books and DVD's. It maintains a free, resource-packed website to provide valuable information and tools to everyone from new vegans, or the vegan-curious, to lifelong vegans wanting to find vegan news, info on menu options and vegfests, or tasty, easy-to-use recipes. The organization also manages a speakers bureau featuring some of the most prominent and thoughtful vegan authors, activists, and experts in the country. AVS membership includes subscription to American Vegan magazine.
Members of VSSJ receive a 50% discount to an AVS membership.
_______________________________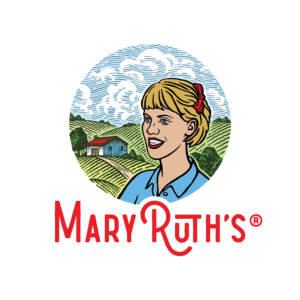 Healthy Supplements For The Whole Family
Mary Ruth's  All of their vegan and gluten-free supplements are formulated or chosen by certified health educator, culinary chef and mom of four, MaryRuth.
We just became an affiliate of MaryRuth's, which means VSSJ will receive a % of your purchase at no additional cost to you.
_______________________________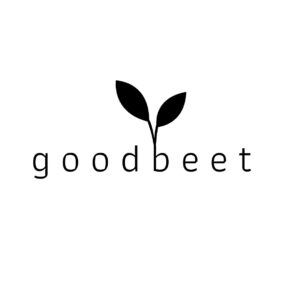 Good beet has donated a gift card to our membership drive.
Located in Westmont and Ocean City, NJ. They are entirely plant based, gluten free, dairy free, and peanut free. They make everything in house and only use coconut sugar in baked goods. They utilize local organic produce. We look forward to sharing our love for creative and delicious vegan based cuisine with you! 
They also offer an ongoing 10% discount when you show them your VSSJ's membership card
_________________________

Veg Jaunts and Journeys is helping our membership drive by offering a discount on your next trip with them.
"My tours and custom vacations are crafted exclusively for travelers who follow a vegan lifestyle. Of course, I seek out all vegan restaurants for us and engage travelers in vegan-friendly activities and excursions along the way—such as visiting an animal sanctuary or taking a vegan market tour, along with activities that reflect the history or culture of the destination."
_______________________________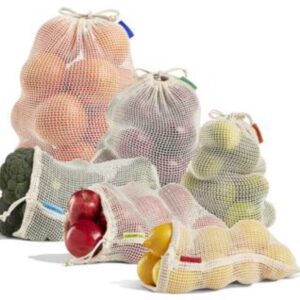 Colony Co has donated their Reusable Produce Bags that are made of organic cotton mesh and available in three sizes. They are the perfectly sustainable alternative to single-use bags when shopping for fruits and veggies.