Samosa Vegetarian Restaurant
214 Walnut St. Philadelphia
Our perennial favorite, Samosa Vegetarian was closed from 2005 until 2018, but now owner Ravi (like Sting, one name please), is back and better than ever with new, innovative recipes that embrace vegetarian, vegan, and gluten free dietary preferences. When I recently caught up with him, he told me about his exciting new enterprise, making Indian desserts 100% dairy free to show some love for his vegan customers. The rest of the delicious food at the buffet is both vegan and vegetarian. Ravi expressed to me his devotion to his religion, Sihk (pronounced "sick"), where it is customary to only eat vegetarian. Growing up in New Delhi, India, he and his family are very strict about not eating meat.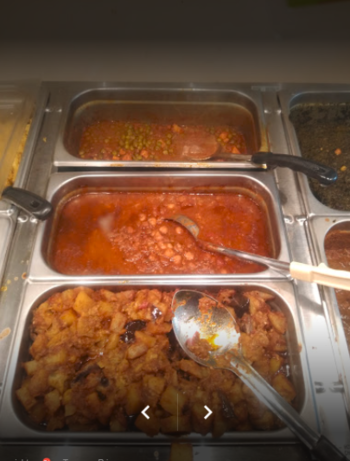 His commitment to vegetarianism is as equally strong as his passion for family involvement. His uncle, who used to own a restaurant in New Jersey, taught him how to cook when he was young. Running another Indian eatery in London, his sister was also an inspiration and mentor on his journey. The family oriented business model allows for vegetarian cooking traditions to be passed down through the generations.
Now a days, his kids, when they are not in school, have been sharpening their culinary skills, working alongside their mother, aunt, uncle and cousin. Ravi assures us there is a lot of love melting into the dishes coming out of their kitchen. What really makes him the happiest is to hear from his customers that they feel the difference. One woman said "she could really feel the love." When you walk into the welcoming environment on 1214 Walnut St, you feel like you are walking into someone's home and with food this good served buffet style, get comfortable because you'll be staying a while!
PS: Don't forget to leave room for dessert!
Review by: Maria Curb
Show your VSSJ membership card to receive a 5% discount.
For a complete list of membership benefits click here.