This recipe won 3rd place at our Vegan Cookie Contest Dec 9, 2019
Read about the contest by clicking here.
Congrats to Corinne Lomsky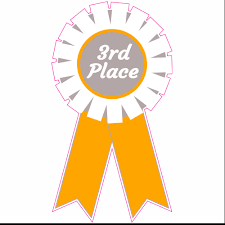 1 1/2 cups powdered sugar
1 cup earth balance softened
1/4 cup almond milk
1 tsp vanilla
2 1/2 cups ww pastry flour
2 tablespoon baking powder
1) In large bowl, beat 1 1/2 cups powdered sugar, the margarine, 1/4 cup soymilk, 1 teaspoon vanilla and almond extract with electric mixer on medium speed to combine. Stir in flour, cornstarch, baking soda and cream of tartar until blended. Cover and refrigerate at least 2 hours.
2) Heat oven to 375° F. Lightly grease cookie sheet with shortening or cooking spray.
3) Divide dough in half. Roll each dough half to 1/4 inch thickness on generously floured surface. Cut into desired shapes with 2- to 2 1/2-inch cookie cutters. On cookie sheet, place cutouts about 2 inches apart.
4) grind up 3 candy canes in food processor and sprinkle 1/8 tsp on each cookie.
Bake 7 to 8 minutes or until edges are light brown. Remove from cookie sheet to cooling rack.