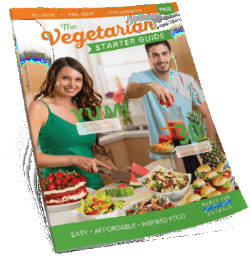 This Vegetarian Starter Guide is loaded with great tips to make your transition to a vegetarian diet easier, as well as gives seasoned vegetarians and vegans a great resource. Included are amazing diet tips and recipes. click to download   Thanks to Mercy for Animals for providing us with this great resource.
Here is a site that will get you started: 60+ Resources to Get You Started on a Vegetarian Diet
Ultimate Vegan Guide for beginners.